Child rock stars have been rocking through the Cleveland area for nearly two decades, bringing the joy of music all around.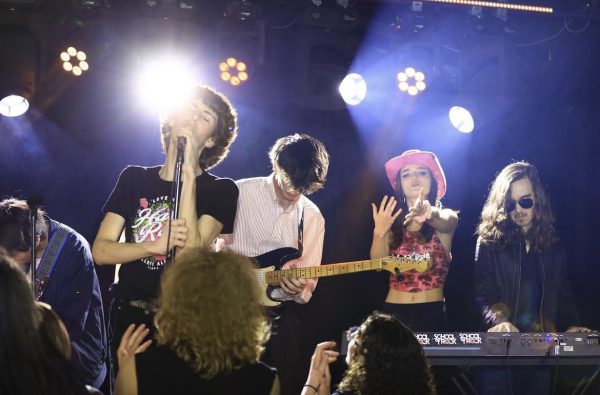 Once again on September 23, 2023 School of Rock will take their opening act group to Mercury Music Lounge for a free showing.
Brecksville-Broadview Heights High School senior, Ashlyn Audino has been working with School of Rock for five years and describes their experience through School of Rock as having allowed them to work with "some amazing and talented people from all over the area."
School of Rock Cleveland West offers lessons that teach kids how to play music and encourages them to work with others, performing in front of crowds. School of Rock describes itself as a "growing, passionate community dedicated to enriching lives through performance-based music education."
"We [School of Rock Cleveland West] are a tight-knit community and passionate about music education," says general manager, Louie Novotny. "Music can truly heal your soul. This is a safe place for our students to be themselves, rock out, and learn!"
Music is often encouraged for young students who wish to try band or orchestra through their school, but why has it become so prevalent? In MarketScale's article, "5 Ways Music Affects Learning," Robyn Shulman believes that "Music helps learning stick and is even more powerful and beneficial to the brain when students are involved in musical activities."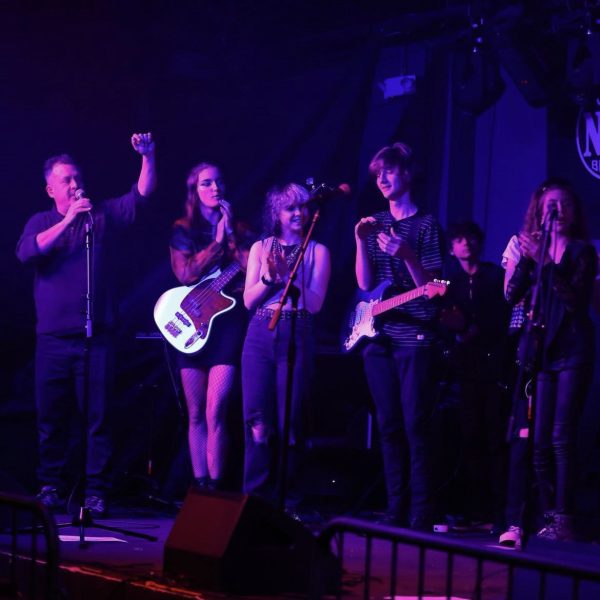 Shulman suggests that incorporating music into a student's weekly schedule can encourage them to develop new skills that better their memory and allow them to work better with others; by changing members of bands every season, School of Rock allows its students to meet new people and constantly introduces them to new ideas.
Holly Korbey from Edutopia sees progression in "a particular set of academic and social-emotional skills that are essential to learning" when presented with regular exposure to music
Korbey goes as far as to say that encouraging kids to pursue music leaves students "increasingly comfortable making friends."
Keeping up with music throughout the years can be seen as difficult, but programs like School of Rock provide lessons that will grow with their students and make it easier for students to continue in music without much thought otherwise.
School of Rock has allowed students to make memories through their time spent there but they are not the only ones that have their lives affected. The staff has nothing but praise for the opportunities they have been presented in such an environment.
"I have 14 years of amazing memories here, it would be impossible to pick just one. Again, watching our students grow is the absolute best," says Novotny.
Inspirations can be found in many places, especially in School of Rock classrooms that are occasionally taught by once-professional players such as David Bodie and Tommy Rich.
Motivation is expanded past the minds of pros and is more commonly found within the young minds that fill School of Rock locations.
"Lately I've been inspired by the amazing musicians I surround myself with to continue improving my skills and getting better," says Audino.
The School of Rock magic never stops and has touched so many lives, introducing a creative outlet into children's lives.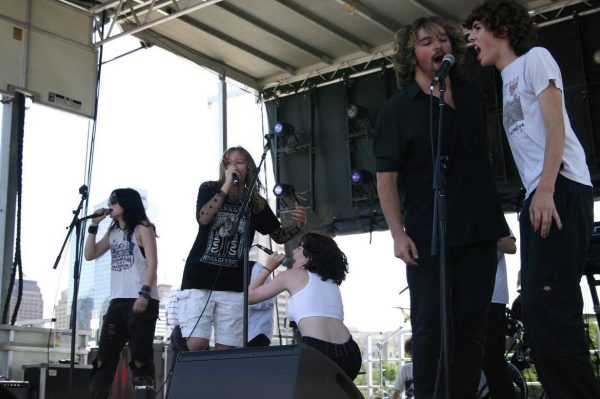 "Being able to see them [School of Rock students] grow as musicians and human beings is an absolute honor," says Novotny. "They become amazing musicians here."